How to Reach Millions of Home Buyers and Sellers*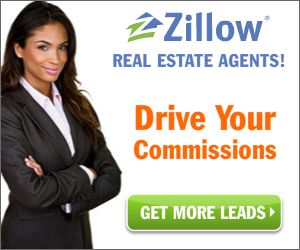 Whether you're thinking about developing  a real estate marketing strategy or a personal improvement plan for 2014, it helps immeasurably to get your thoughts, goals, and available resources down on paper. Creating a real estate marketing plan enables you to identify your strengths and weaknesses, and gain a greater understanding of the competition. That information is valuable for building your own competitive advantages.
If writing up a real estate marketing plan seems like too daunting of a task, why not start with a basic outline and then work on filling in the blanks over the next 30 to 60 days. Taking the first step is often the hardest part, but if you make the first step easy then the rest of it can just fall in place organically–as long as you remind yourself to stick with it.
It might be helpful to give yourself small assignments during that 30-day development period, such as "do some research on the local target market", "create an expense budget", or "make a list of the marketing strategies that other established agents in the area are using".
One of the main things to keep in the forefront of your mind when piecing together a real estate marketing plan is the so-called "SWOT analysis." Being aware of your strengths, weaknesses, opportunities, and competitive or economic threats is the foundation of a strong real estate marketing plan.
As far as creating a cost-effective marketing strategy for selling real estate, it's often best to start with the basics and then branch out from there. To avoid plateauing too early in the process, you might want to include some self-imposed timelines or target dates for going into new phases of your real estate marketing campaign. Those parts of your marketing plan might include the following:
A real estate marketing plan, like any small business marketing strategy, should be viewed as a "work in progress". Give it the flexibility to evolve as market conditions change, your knowledge of online real estate marketing techniques expands, and you discover what real estate marketing methods work best for you.
For more insights on developing a real estate marketing plan, check out my other blog: Marketing Mindset. I've also posted a brief article on the ingredients of a marketing plan on my website Marketing Survival Kit.
I appreciate you taking the time to read my thoughts and ideas about creating a real estate marketing plan. I'll expand on some of these topics in future blog posts. If you find this information helpful, feel free to pass it along to colleagues.
~~~~~~~~~~~~~~~~~~~
*In reference to many of the links contained in this blog post on real estate marketing plans and strategies, I am a compensated affiliate.